Our permanent towers, you may require the use of a tower to expand the reach of your communication devices.  If you wish to purchase or rent your own tower, rest assured that Whitecourt Communications  will set you up and have you working in no time.
Whitecourt Communications can provide the complete set-up, installation and testing to ensure you are getting the best communication possible from the tower.  The optimal radio frequency is determined using software, topographical mapping, GPS plots and in-the-field strength measurements to get you set-up and maximize your coverage.  We can actually test your tower coverage before it's even installed to ensure you are getting exactly what you need.
Tower erections can increase performance in the following applications:
Two-Way Radio Repeaters
Two-Way Base Stations
High-Speed Data Systems
Cellular Coverage
SCADA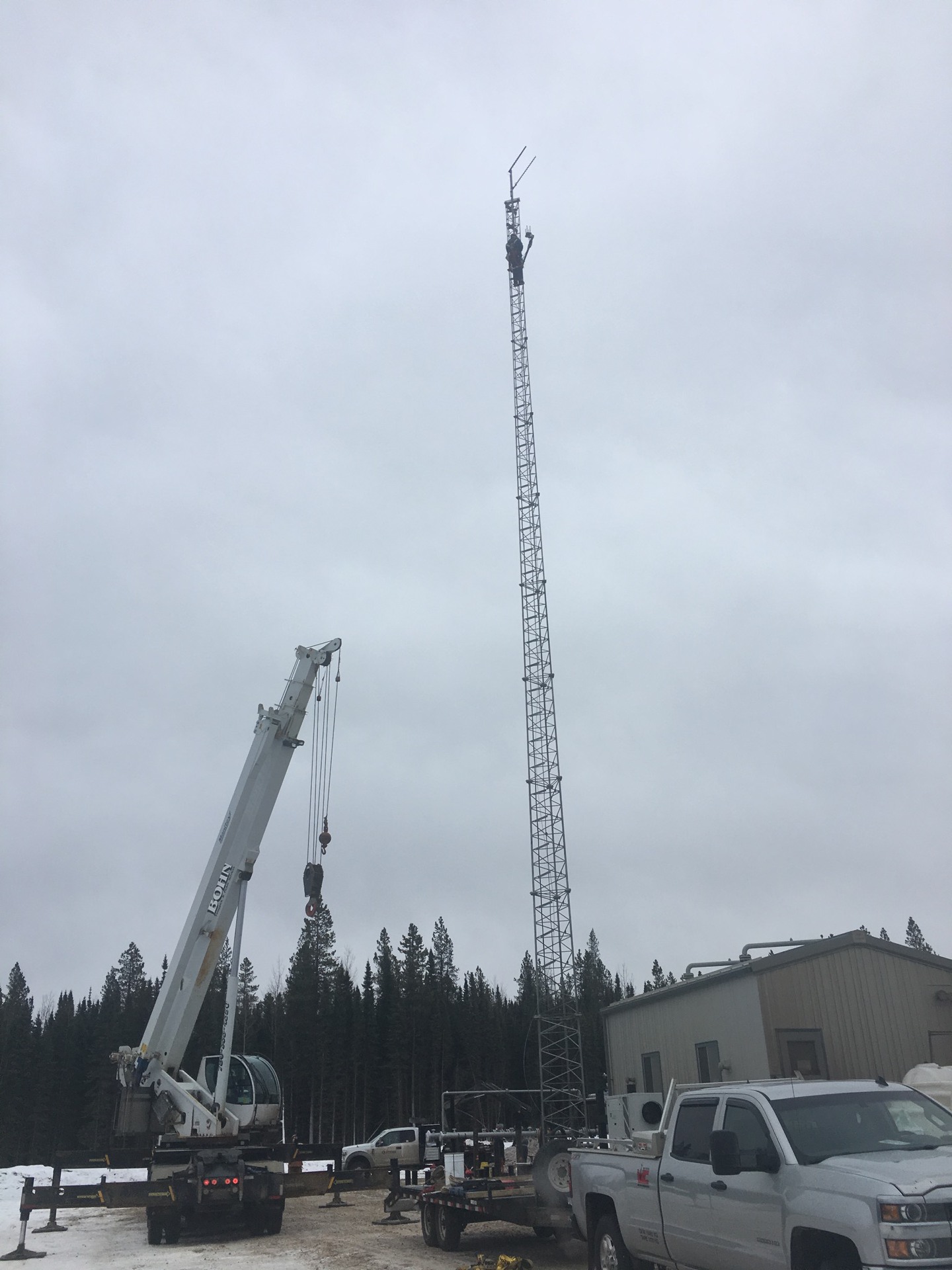 If you have specific questions about how we can help you get set up for optimal tower communication for your site, please give us a call, or Contact Us, and talk with one of our highly qualified, experienced, experts (780) 778-3778.