Vehicle Products & Services
At Whitecourt Communications, we offer a number of vehicle & fleet services including but not limited to:
Whitecourt Communications Ltd. provides professional installations for all kinds of vehicle fleets. If you're looking to get your crew set up with fully-equipped field offices, we can provide the products (such as two-way radios, cellular phones, geomatics and Bluetooth hands-free sets) and also the proper installation.
For emergency vehicle fleets, including police and ambulance, we have experience completely outfitting each vehicle with the communications and electronics equipment required to take it from off-the-lot to a fully functioning emergency vehicle.
Whitecourt Communications Ltd. also sells and installs a complete line of vehicle tracking devices and services. This service can provide you with real-time fleet tracking, handheld resource tracking / dispatching and asset / trailer tracking – all using one platform for a low monthly price.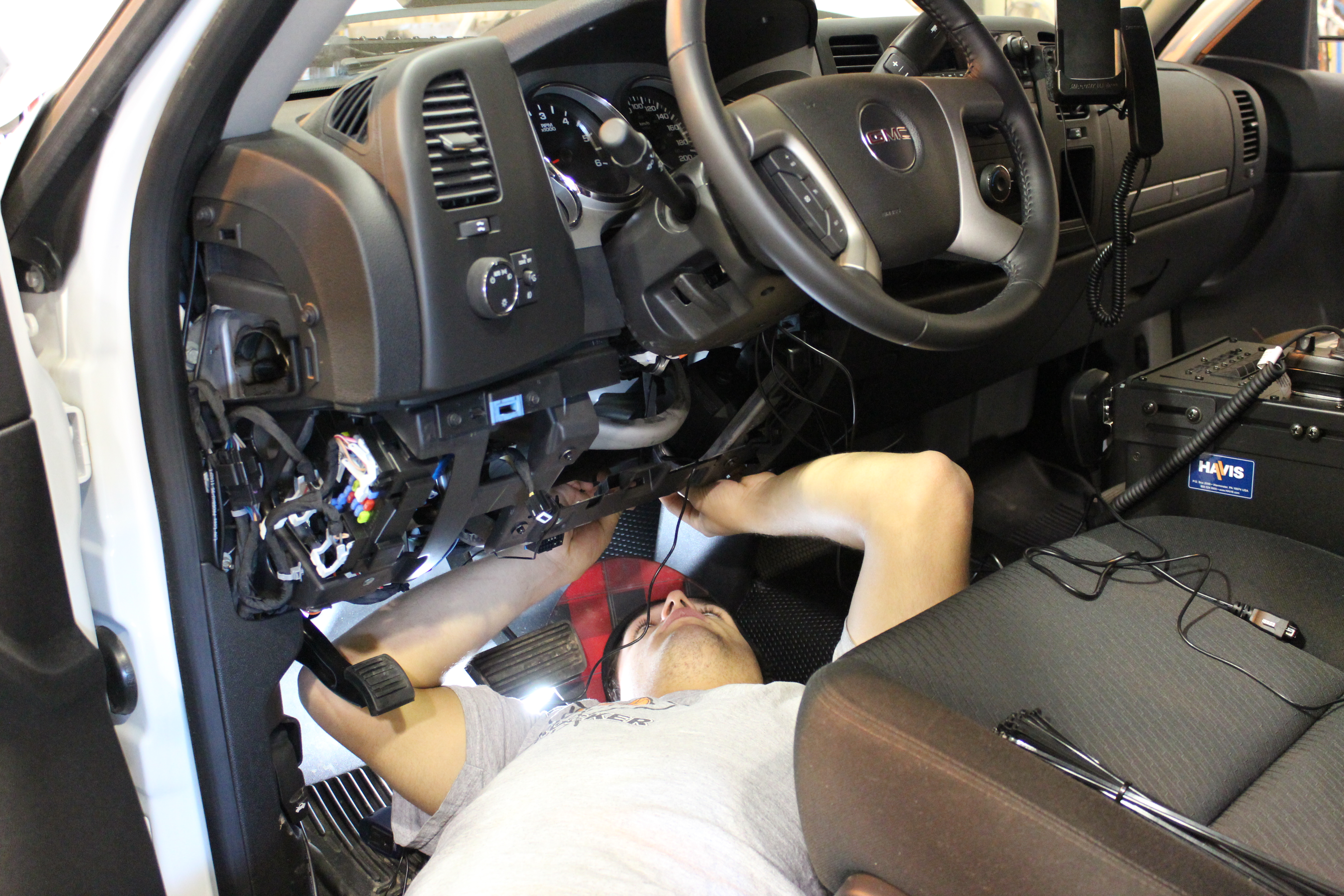 We have extensive experience with the following installations:
Company Trucks / Cars
Cellular Phones
Satellite Phones
Vehicle Tracking / GPS
Remote Starters
Two-Way Radios
Fire, Police, EMS Vehicles
Light Bars
Custom Communications Devices (for notebooks & radios)
Custom Control Panels
GPS Devices
Cameras (in-dash, rearview, headrest and roof-mount)
Car/Truck Audio or video
We service Swan Hills, Fox Creek, Whitecourt and most areas in between.  Call or Contact Us to see how we can help you stay connected with your vehicle & fleet services (780) 778-3778.