Vehicle Tracking & Asset Management
(Images Copyright TerraTrax)
Whitecourt Communications performs complete GPS & tracking system installations in both vehicles to monitor & tracking your equipment.  We have a team of highly qualified installers who can get the job done.
If you are looking for a reliable way to:
track performance
manage remote assets
reduce fleet costs
monitor driving habits
track maintenance
and more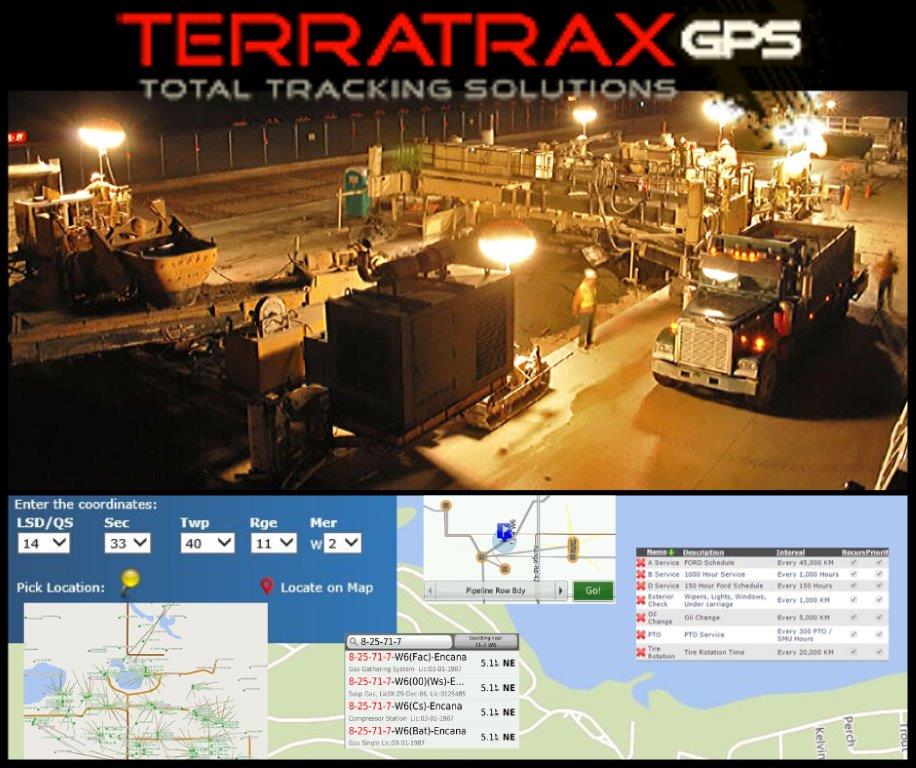 Whitecourt Communications can handle any and all of your installation needs, just give our friendly knowledgeable staff a call at (780)-778-3778  with any questions you may have regarding GPS, vehicle tracking systems or asset management equipment and software.